Parent Category: News
Published on Wednesday, June 29 2011 01:11
Written by Icypoetress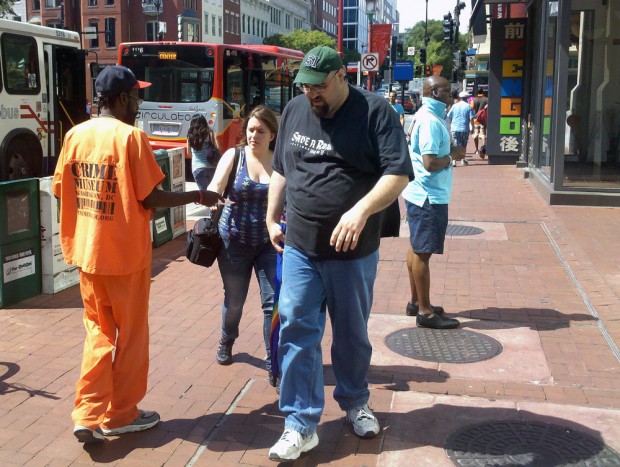 Today seems to be let us portray ourselves as stereotypes day.  I mean, I know it's hard finding work and I know if you find a job that doing what you can to work hard and keep it, is a must but, allowing yourself to be a living stereotype for a job and adding a does of H.A.M to the scene and sporting it in Chinatown. WTF! I can not with our mentality today!
According to DCentric, young black men are taking to the streets of Chinatown dressed in grade a certifiable prison uniforms and passing out coupons.  What are the said coupons for? Oh just for the National Museum of Crime & Punishment!
Why!!! Was it meant to spark debate? According to DCentric many felt just as appalled:
"Some passersby politely took the coupons; most ignored or avoided them. But given the stereotypes associated with black men and crime, others took offense at the sight of black men being hired to wear the jumpsuits."
I can not continue on, due to the fact that I may get us in trouble. So speak on it!